Hybrid Logistics Project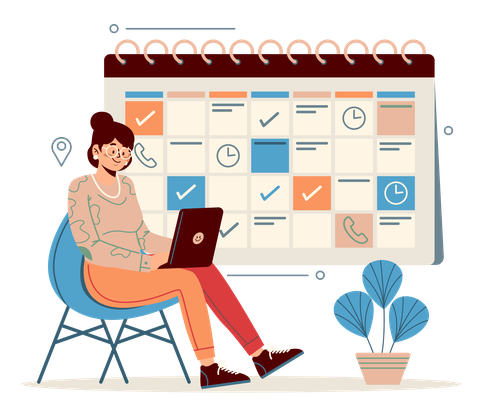 HYBRID LOGISTICS PROJECT: WHAT IS IT?
The Hybrid Logistics Project proposes educational innovation through intelligent calendaring of time and space use, characterized as learning "uberization."
The Project works with education leaders on the vision's practical utilities for teachers, administrative calendaring logistics, student personalization potentials, the research and efficiencies, and input on the demonstration technologies.
Underwriters support the Project by thought leadership contributions to the working architecture of technology and change which can be different for every school.
The Project's main goal is to provide a way to move school models away from the inequities and normalization of the manufacturing line structure to one that "uberizes" learning for any school with intelligent calendaring.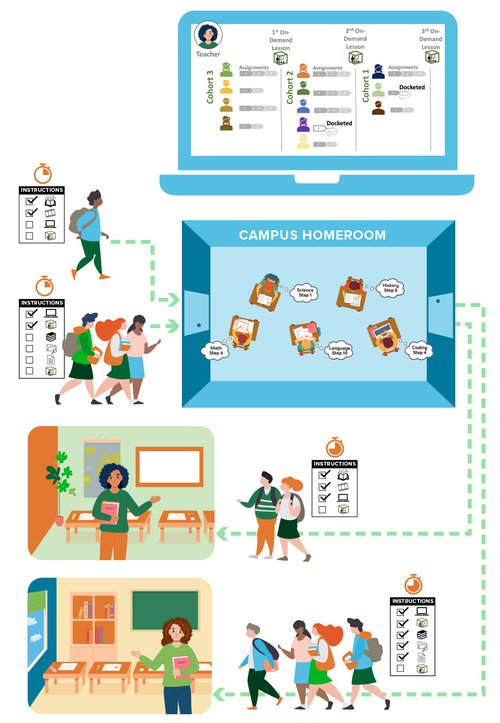 GOALS:
An enhancement to time and space utilization that goes beyond personalization to individual experiential learning.
Flexible scheduling down to the individual learner's time-on-task.
A new way to manage the teacher shortage.
Another way to logistically organize inventories of digital learning resources.
A way to holistically reimagine schools.


HYBRID + LOGISTICS?
Hybrid Logistics came about through the discovery that what has been missing the most in schools is the workflow and integration between people and things, including how students and staff are organized to come together with thousands of learning apps and systems. It principally focuses on time and space intelligence for school schedules which do these unique things:
Intelligent meetings with functions unique to the needs of schools.
Intelligent calendars with unique tracking features
Pre-meeting instructions to act on before acceptance for invitees, and reminders of activities to the creator or teacher on meeting purposes.
Facilitating the personalization of learning with less of a burden on teachers and staff.
Different school models can use school logistics tech in whole or in part for learning or professional development. The word "hybrid" in this way becomes people + tech + anywhere, anytime + any pace.


GET INVOLVED
We need YOU. Every one of thousands of interactions with educators and administrators has led to tweaks of the vision. Making school use of time and space far more efficient is a huge technological undertaking, and urgently needed. The biggest epiphany for leaders hearing about the Hybrid Logistics Project is realizing they didn't see the problem before of how inflexible time and space are in most learning — and they wanted to see a demonstration and get briefed on the project. If you see the issues the way they did, schedule the briefing today.
Live Hybrid Logistics Game

UNDERWRITERS
Visionary technology companies are underwriting the Project in order to help schools of all kinds explore reinvention of teaching and learning, many administrative functions, and the logistics between people and technologies using intelligent calendaring. The ancillary tech areas for any one school that may need to be put into place, upgraded, or organized include:
Integrations of Apps and Systems, Master Scheduling Software, Computers & Other Hardware, Networks, Digital Displays (especially for class traaffic pattern management "flight boards"), Physical and Cyber Security. Learning Object Repository, Teaching Framework Systems, Learning Apps for all Subjects, Digital Content for all Subjects, Tool Apps, Campus Communications, Classroom Engagement Tech including audio/visual, lecture capture, robotics, drones, other lab and career tech.