Survey Awards 2019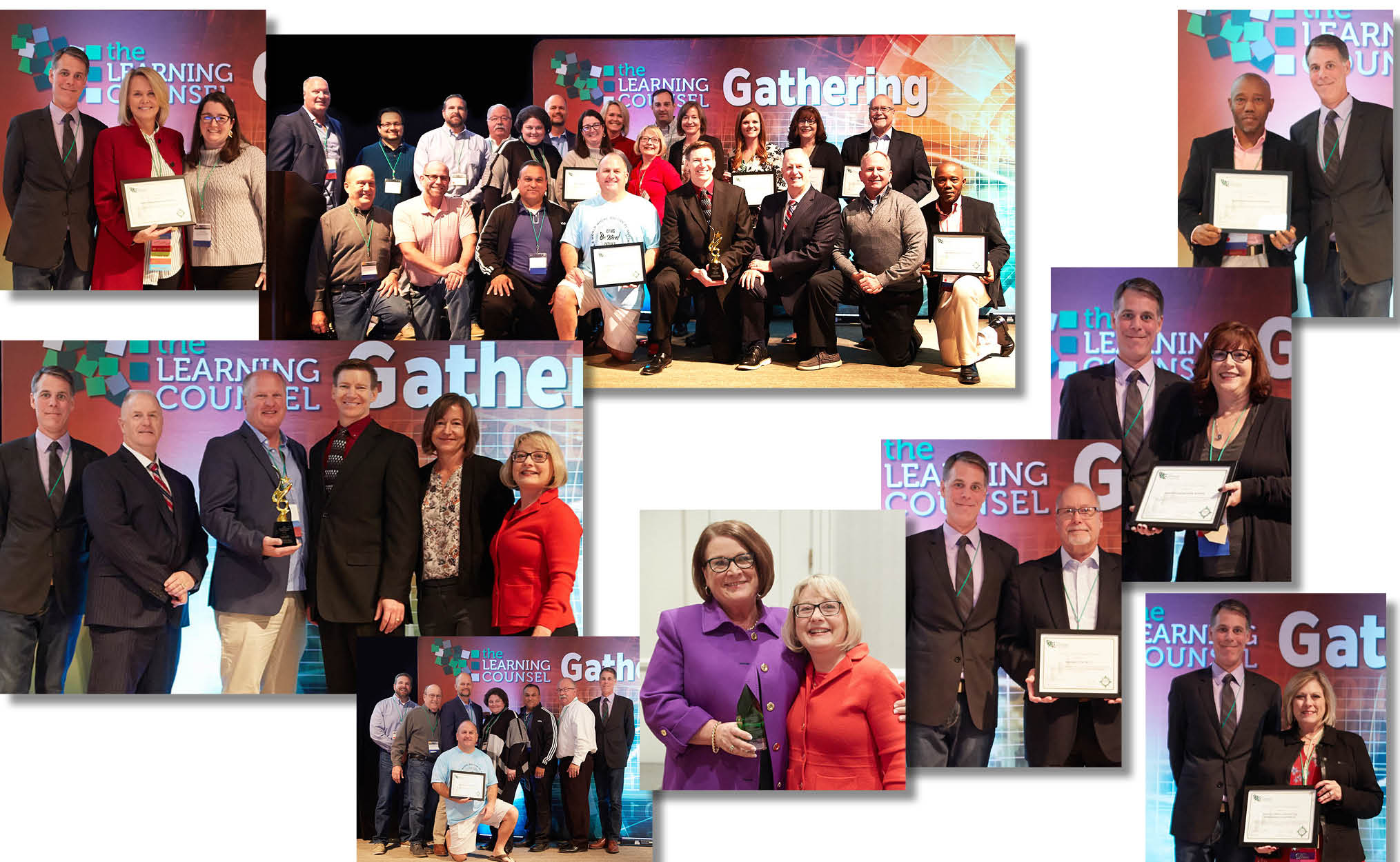 THE LEARNING COUNSEL, a leading education research institute and news media hub, announced this year's National Survey Award winners at its 2019 National Gathering held in Dallas, TX.
Over 400 schools and districts responded to this year's national survey, including many first-time responders. Past press on the winners has reached 88 million views with press across multiple media outlets as well as the Learning Counsel's own audience of 215,000 readers in education leadership.
According to LeiLani Cauthen, CEO of the Learning Counsel, "For insiders who know the education sector, the reason these awards are a big deal is because the Learning Counsel is not joking around about what constitutes good work. Our messages year over year when we visit your local cities and present workshops, when we publish our ongoing editorial and other research, and through our Special Reports on things like Systems Leadership, being Apptastic and more are incredibly well received by district and school administrators. These administrators tell me the effect of our research on what it really means to transition digitally, what the definitions of things really are and how to look at digital curriculum with a knowing and aware critical eye are urgently needed and are deeply respected."
"Past award winners tell us that the Learning Counsel Survey Awards are very impactful," said Daric Aquinaga, Director of School Relations at the Learning Counsel. "Thousands of other school administrators are going to look them up. This is a very high honor we're bestowing on any one of these winners. This is real and earned."
Superhero and Lifetime Awards
NATIONAL SURVEY AWARD WINNERS
Lifetime Achievement and EduJedi Knight Awards

WINNER – Lifetime Achievement Award

From left: Dr. Sheryl Abshire, LeiLani Cauthen, the Learning Counsel

Dr. Sheryl Abshire

Retired CTO Calcasieu Parish School System Lake Charles, LA

Dr.Sheryl Abshire is the 2018 recipient of the Learning Counsel Lifetime Achievement Award for professional achievement and enthusiastic leadership with ed-tech to transform learning. Sheryl exhibits one personality trait that we know to be the one that is the most necessary to achieving anything at all with ed-tech intermixed in with actual people in schools, and that is ENTHUSIASM. She consistently exhibits the spirit of what it takes to move forward on a wave of pure energy. It's her internal will that we celebrate today and hope she continues to pass on.

As a 41-year veteran educator, Sheryl has worked as a school principal, K-5 teacher, library/media specialist, classroom teacher, assistant professor at Lamar University, & as adjunct professor at McNeese State University & Louisiana Tech University. She has been involved in diverse staff development programs throughout the nation involving restructuring schools through the infusion of technology and curriculum enhancements. She is the recently retired CTO of Calcasieu Parish School System in Lake Charles, LA. There she led technology integration and served as catalyst to initiate the integration of technology into all curriculum areas throughout her school district, the state, & internationally.




WINNER – EduJedi Knight

St. Vrain Valley Schools Longmont, Colorado

From left: Doug Cauthen, COO, the Learning Counsel; St Vrain: Kahle Charles, John Ahrens, Patrick Mount, Jennifer McCartney; LeiLani Cauthen, the Learning Counse

Learning Counsel is pleased to award St. Vrain Valley Schools the status of EduJedi Knight. St. Vrain Valley Schools is the only District ever to make the level of EduJedi Knight. This stellar district continues to up its games responding to its highest pressure points: social and cultural expectations for consumer-level personalized digital experiences, ever-changing academic and technical standards and increasing technology complexity. Instead of running from those realities, St. Vrain runs towards them, helping lead the entire nation towards the real change needed for schools. The only district Learning Counsel has found that is deeply involved in workflow aimed at personalized learning, this district also has 100% digital coverage for core curriculum, 90% for electives, 80% for special needs and 100% for professional development. Most recently they unveiled a new mobile Innovation Lab.




Jeremy Papasso/Staff Photographer, Daily Camera https://www.dailycamera.com/2019/08/19/st-vrain-valley-school-district-unveils-new-mobile-innovation-lab/

Niwot High School senior Caleb Bishop prepares a remote-controlled airplane for flight at the St. Vrain Valley School District Innovation Center on Monday in Longmont, during the unveiling of its mobile Innovation Lab.

Top Award Winners

Winners – EduJedi Achiever Award

Meridian CUSD 223 Stillman, IL

From left: Doug Cauthen, the Learning Counsel; John Smith III, Meridian CUSD 22

Buckeye Union High School District Buckeye, AZ

From left: Mike Neu, Robert Werhanowicz, Jason Stuewe, Leslie Standerfer, Benny Rodriguez, Rob Rober-son, Doug Cauthen, Eric Godrey(kneeling

Warroad Public Schools ISD 690 Warroad, MN

From left: Doug Cauthen, the Learning Counsel; Nichole Abernathy, Warroad PS

Tampa Preparatory School Tampa, FL

From left: Doug Cauthen, the Learning Counsel; Chad Lewis, Tampa Prep

Anne Arundel County PS Annapolis, MD

From left: Doug Cauthen, the Learning Counsel; Skip Lee, Anne Arundel County PS

Spring Branch ISD Houston area, TX

From left: Doug Cauthen, the Learning Counsel; Stephen Johnston, Spring Branch ISD

Schertz-Cibolo-Universal City ISD San Antonio, TX

From left: Doug Cauthen, the Learning Counsel; Dr. Karla Burkholder

Gwinnett County Public Schools Lawrenceville, GA

From left: Doug Cauthen, the Learning Counsel; Tricia Kennedy

Pickerington Local School District Pickerington, OH

Anaheim Elementary School District Anaheim, CA

Pinellas County Schools Largo, FL

Buckeye Elementary School District Buckeye, AZ

Jackson County School System Jefferson, GA

Meridian CUSD 223 Stillman Valley, IL

North Union Middle School Richwood, OH

Treeside Charter School Provo, UT

Pres. Abraham Lincoln Elementary Honolulu, HI

Peru Central School District Peru, NY

Winners – EduJedi Innovator Award

Dallas ISD Dallas, TX

From left: Doug Cauthen, the Learning Counsel; Dr. Shannon Terry, Jennifer Sallee

Katy ISD/ Bear Creek Elementary Katy, TX

New Ulm Public Schools New Ulm, MN

Leland School Park Leland, MS

South Pittsburg Elementary School South Pittsburg, TN

Winners – EduJedi Gainer Award

Academy for Urban Leadership Charter School Perth Amboy, NJ

From left: Doug Cauthen, COO, the Learning Counsel; Abraham Williams

Cabot Public Schools Cabot, Arkansas

Capital Christian High School Sacramento, CA
2019 Survey Briefing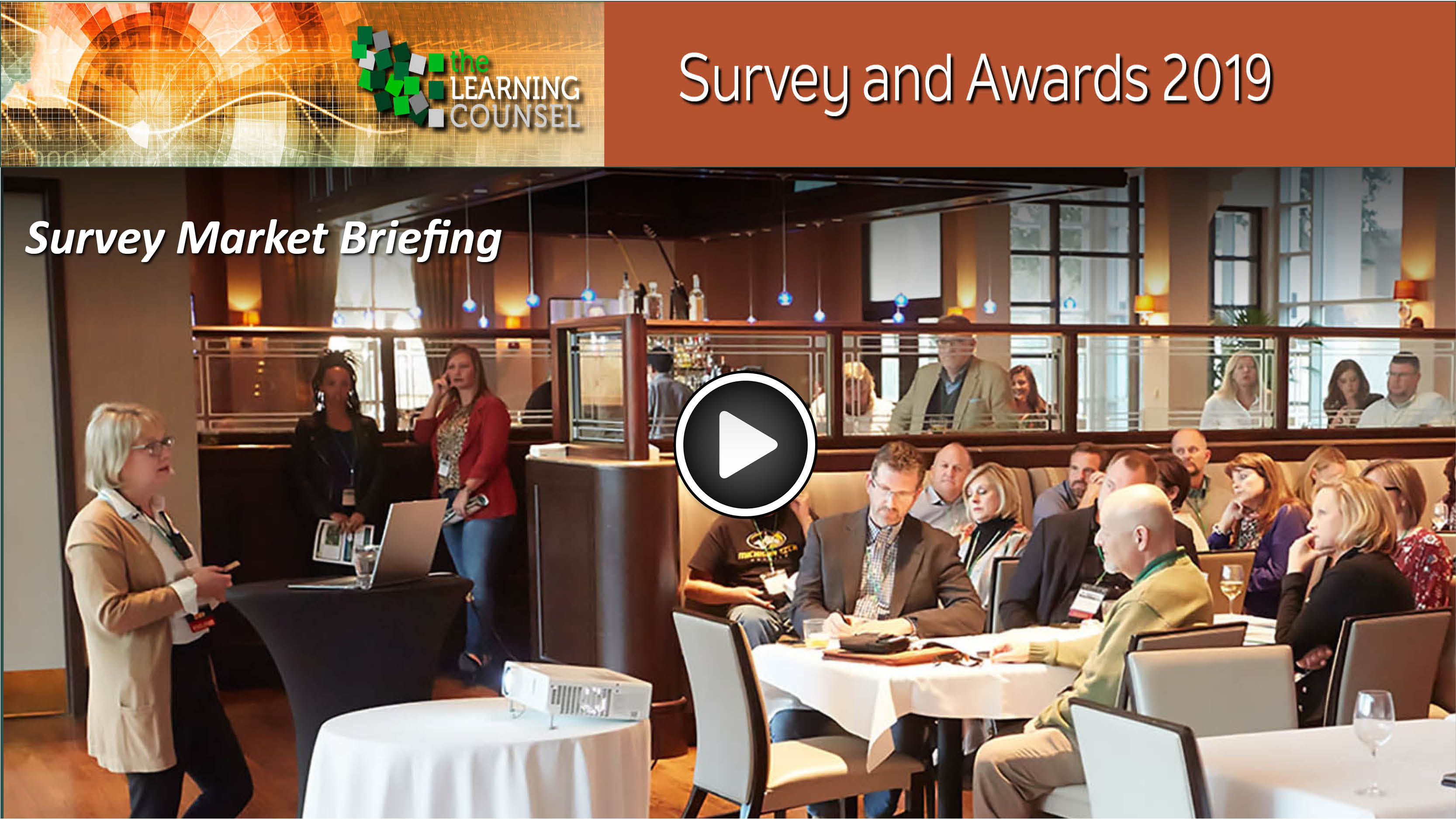 Articles
National Award-Winning Districts Discuss Their Strategies for Improving Learning Opportunities for Every Child
Arizona's Buckeye Union High School District Takes Fun and Excitement to the Nth Degree
Learn the Secret's of One of the Nation's Most Successful Digital Districts
Obliterate Enrollment Loss by Focusing on Experience
Press Releases
Top School & District Innovators 2019 Press Release
Results of the Learning Counsel's 2019 National Digital Curriculum Strategy Survey Released
Past Award Recipients
2018 Superhero Award for Education: Renton Preparatory School
The Education Superhero award was presented to Renton Preparatory School. Renton Preparatory School is an example of what the future of student learning and school administration can be. Taking a systems approach to managing the personalization of student learning, Renton Prep has been at the forefront of the movement to embrace digital content and tools to transform the teaching and learning process. Their efforts to redesign the education experience has drawn the attention and praise of educators from around the world. Renton's students are regular presenters at education conferences around the country on topics as complex at artificial intelligence. Beyond evolving the learning experience for the student, they have also redesigned the organizational structure of the school to better drive and deliver the learning experience that their students have come to expect.
2018 Lifetime Achievement Award: Peter Haapala
The Lifetime Achievement award was presented to Peter Haapala, Superintendent at Warroad Public Schools in Minnesota. Haapala has served in education for 30 years, from the classroom to the Superintendency. After retiring, Haapala graciously returned as Superintendent to again lead a school district needing his skills. Throughout his years in education, he has always been a forward thinker with the interest of students at the center of his motivation. His work as Superintendent to lead change in a rural, small school district is, by any standard, cutting edge. A mix of digital content use, digital devices for students, project-based learning, and complete professional development, are all exceptionally well executed in the small district of Warroad, MN. Executive staff, teachers and students alike adore Peter, and he has earned the great respect of educators and industry alike. For all of this, Mr. Haapala is given this Lifetime Achievement Award for his compassionate leadership excellence.
2017 Superhero AwardOrange County Public Schools, Florida
Orange County Public Schools is the proud home of the LaunchED Digital Learning Program, which is now in its fourth year of implementation. Annually OCPS deploys approximately 100,000 digital devices to staff and students at all twenty high schools, eleven middle schools, and six elementary schools. The digital transformation at these schools is led by Digital Curriculum Teacher Leaders at each site whom attend monthly professional development provided by district staff. Professional development focuses on how the seven key instructional systems can be leveraged to support personalized learning. Over the course of four years professional development supports the transition of classrooms from traditional instruction to transformative learning. To date, there are one hundred and eleven Digital Curriculum Teacher Leaders at LaunchED sites. This year, classroom teachers also have the ability to receive monthly direct instruction through the LaunchED courses housed in the Canvas learning management system Professional development begins one year before launch, this year the district is on-boarding its fifth cohort which add the remaining thirty-two middle school sites to the LaunchED program. OCPS is committed to be 1-to-1 by 2021!
2016 Awardees
2016 Glowing Screen Award – Industry: Houghton Mifflin Harcourt
Awarded for HMH Player for outstanding UI/UX design and technology leadership for schools and districts transitioning to digital curriculum
2016 Superhero Award Houston Independent School District, Texas
Houston ISD is a "Superhero" District with visionary leaders who push ever upward to higher heights of digital sophistication.