Arizona superintendent to use COVID relief for $40 million tutoring program – By Terry Tang, AP News
Arizona is channeling $40 million in federal COVID-19 relief funding toward tutoring students falling behind in school, the state superintendent said Tuesday.
Superintendent of Public Instruction Tom Horne announced at a news conference that free tutoring will be available for students who failed to pass proficiency tests in reading, writing and math.
The tutoring program, however, will be given on a first-come, first-served basis. Only students between first and eighth grades at public and charter schools will be eligible. Parents can request it through the Arizona Department of Education website.
"I have one obsession in life. My obsession is that we increase the proficiency levels of the students in the schools and that we help the teachers achieve that," Horne said.


Mississippi is climbing the education rankings – By Jeremy Pittari, Magnolia Tribune
When people from outside the Magnolia State think about Mississippi, they may perceive it as the place where everything is ranked last in the United States.
Increasingly, that's not the case any longer.
For the past decade, educators across the state have been putting in the work to create noticeable gains. Back in 2021, the last time nationwide rankings were released by Education Week as part of the organization's Quality Counts report, Mississippi ranked 35th out of 50 states. A report for 2022 has not been issued as of press time.
The Quality Counts report focuses on pre-K to 12th grade school achievements along with adult success as it relates to socioeconomic factors.
That year, the report gave Mississippi a grade of C-, or a numerical grade of 70.8 out of a possible 100, enough to bring the state's ranking in the report up to 35th. Mississippi was one of a handful of states to see a four point or more gain that year.
The Anne E. Casey Foundation gave Mississippi's education system a total grade of 32nd.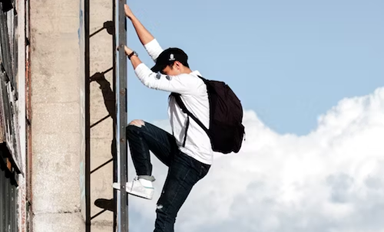 CT will help paraeducators pay health care costs with $5M subsidy – By Dave Altimary, CT Mirror
State officials on Tuesday announced a one-time $5 million subsidy that will help thousands of paraeducators across the state pay health insurance bills this year that are not covered under local school district health plans.
Gov. Ned Lamont and Comptroller Sean Scanlon, along with legislators, union leaders and school officials held a press conference in the auditorium of the Sarah J. Rawson Elementary School in Hartford to discuss what the money will mean to more than 4,000 paraeducators across the state.
The Paraeducator Healthcare Subsidy Program was created through negotiations between legislative leadership and labor unions during the 2023 legislative session and was included in the governor's budget as a one-time financial boost to help chronically underpaid paraeducators cover insurance costs.
Paraeducators in Connecticut have an annual salary of about $27,000. School officials have said they have a hard time filling the positions or lose people when they find they can make more money in other fields.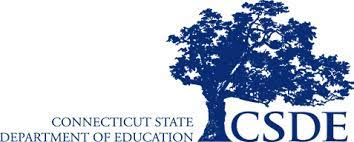 Masks are back at some schools. How bad will COVID politics get? – My Matt Zalaznick, District Administrator
A Maryland elementary school's mask mandate for a single class is setting off alarm bells—but the distress is more about COVID politics than the spread of infection.
KN95 masks were handed out and will be required for 10 days after at least three people at Rosemary Hills Elementary School in Montgomery County tested positive for COVID-19, WTOP reported. The decision, announced by the school's principal on Tuesday, sparked anger online from far beyond the school community. The mini-mandate even drew the attention of Donald Trump Jr., who posted on X (formerly known as Twitter): "DO NOT COMPLY!!!"
While Rosemary Hills appears to be the only school mandating masks this week, other districts are urging students and staff to take precautions as COVID cases rise. Talladega City Schools in Alabama posted a flyer to its Facebook page last week, urging the use of masks. "Please note this is not a mask mandate, but a general encouragement to be more conscious of our health," the district noted on its Facebook post.
A middle school in Alabama's Sumter County School District has been asking people to mask up since earlier this summer. "Due to the slow rise of Covid cases in the area, students, employees, and visitors are asked to wear facial masks starting Tuesday, August 22, 2023," Kinterbish Junior High School wrote on Facebook.
New York on Tuesday began making rapid COVID test kits and masks available to school districts and educational co-ops in the wake of rising hospitalizations in the state.