How many students will be using state dollars for private education?- By Zach Fisher, who.12.com
It has been more than six months since Iowa Governor Kim Reynolds signed her school choice legislation. Now, the state is releasing numbers on how many students are utilizing private school scholarships.
According to the Iowa Department of Education, 18,627 students have been approved to receive $7,636 each to attend an accredited nonpublic school. That means that the state will be spending $142,235,772 on students' tuition to private schools.
Back in early July, the state announced that 29,025 K-12 students applied for educational savings accounts (ESA). The Republican-led legislature had approved funding for only 14,000 savings accounts, which was budgeted around $107 million. The Iowa Department of Education said that there are less than 1,000 applications to approve or deny access to these funds.
The department released new numbers Monday, showing how many students from each county are using these scholarships. Ninety-six out of 99 counties have at least one student approved for an account.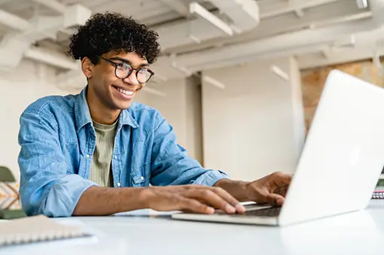 As NYC revamps elementary reading curriculum, some high schools follow suit – By Michael Elsen-Rooney, Chalkbeat
While New York City's elementary schools undertake a sweeping shift in their approach to teaching reading, a parallel change is quietly unfolding at many high schools.
High school superintendents across the city are urging, and in some cases mandating, that schools under their supervision adopt standardized English language arts curriculum, according to principals and district officials.
The superintendent-led changes have focused on one curriculum in particular: Houghton Mifflin Harcourt's Into Literature, the high school extension of the company's hugely popular elementary Into Reading program.
The secondary school curricular shift, while not as sweeping or coordinated as the changes happening at the elementary school level, could have far-reaching consequences for how literacy and literature are taught across scores of city high schools.
"It's a huge overhaul," said one Brooklyn administrator who spoke on the condition of anonymity. The school's English teachers are "absolutely panicking" at the idea of swapping out books they've taught for years and creating lesson plans for a new curriculum in just several weeks' time, the administrator said.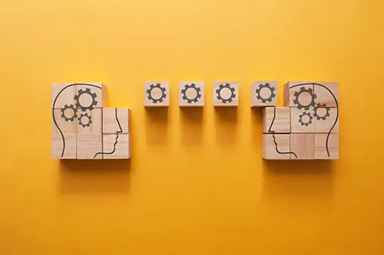 3 key best practices from the White House K-12 cybersecurity summit – By Kara Arundel, K-12 Dive
When a ransomware attack hit the Los Angeles Unified School District at the start of the 2022-23 school year, the country's second-largest school system had "above average" defenses, including trained staff, assurances that ed tech companies would not put student data at risk, and tools to help prevent vulnerabilities, said Superintendent Alberto Carvalho.
But what the district did not have was a "Rolodex of influencers" — or cybersecurity experts whom the district had built relationships with, Carvalho said during the K-12 cybersecurity summit at the White House on Tuesday. He added that when the attack happened, the district did receive quick responses from local, state and federal agencies.
"Have that Rolodex ready to call an individual who can help you manage a crisis, a situation that you yourself alone cannot manage," the superintendent said. "You do not have the tools or the intelligence federal agencies have, and they can deliver big time very, very quickly."
During the summit, Carvalho and others shared advice and best practices for protecting schools against rising cyberattacks targeting elementary and secondary school systems.
The event, dubbed Back to Back to School Safely: Cybersecurity Summit for K-12 Schools, came a day after the federal government released a resource document and announced other investments to protect student, family and staff data. As part of the efforts, several ed tech company leaders also announced their own cyber security solutions.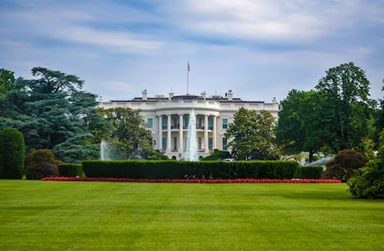 Buckle up: Here's what experts are predicting for the 2023-24 school year – By Micah Ward, District Administrator
Now that the 2023-24 school year is underway for many school districts across the country, it's time to start thinking about how to make it the most successful year yet. But it requires preparation and knowing what lies ahead. That's why District Administration has gathered insight from leading experts in K12 education to help you kickstart the year with the knowledge of the latest trends and top-of-mind issues impacting the profession.
Let's start with the obvious: artificial intelligence will dominate the education sphere. We're already seeing some of the largest school districts in the country embrace this technology. Others will likely follow.
"Teaching and learning are now definitely tech-enabled, and we're seeing embrace edtech tools in the physical classroom," says Jenn Mitchell, senior director of product marketing at Instructure. "And of course, AI is about all anyone is talking about. There will be a continued proliferation of new AI-centric apps and tools."
However, with this newfound excitement comes a responsibility between educators and edtech providers.
"But it's important that schools and edtech providers work together to adopt AI thoughtfully and in ways that actually enhance the learning process," Mitchell adds. "AI tools should drive teacher efficiency, boost teacher efficacy, and/or enhance the student learning experience it will be insightful to see how many tools can actually deliver on these goals as the application of generative AI matures."