Student-teacher ratios: How the gaps are growing in all 50 states – By Matt Zalaznick, District Administrator
There are few superintendents who aren't losing sleep over staffing their classrooms with enough teachers, and now there's a clearer picture of how shortages are stretching student-teacher ratios across the country.
One analysis conducted at the end of the last school year suggested that district reports and other research were misleading and had understated "the actual effects of teacher turnover on schools and students by overlooking the impact of teachers transferring to other schools within their district." That analysis found nearly 30% of teachers had left their school during the 2021-22 school year compared to 24% before the pandemic.
Administrators wanting to know who is hiring teachers away from their classrooms can look no further than the FBI. Over the last year, several FBI field offices have posted job openings on LinkedIn for a special agent with an education and teaching background.
Nearly half of all public schools reported having full- or part-time teacher vacancies as of the middle of the 2021-22 school year. About one-third of teachers said they planned to leave the profession in the next three years while another third said they were considering it.
Of those who were thinking about stepping away, about 40% said they would retire while about 30% intended to find work in the private sector.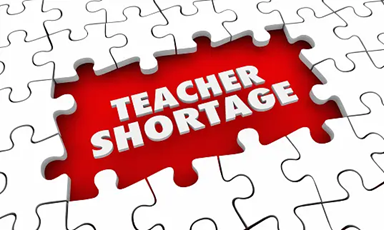 Is Broadband Affordable for Middle-Class Families? – By Kathryn DeWit and Colby Humphrey, The Pew Charitable Trust
The federal Broadband Equity, Access, and Deployment Program (BEAD), created under the Infrastructure Investment and Jobs Act (IIJA) in 2021, provides $42.45 billion to help states expand the availability of affordable high-speed internet, which policymakers nationwide now recognize is essential to success for American families and businesses in today's digital world.
Since Congress enacted the IIJA, much of the discussion among policymakers and the public regarding BEAD has focused on efforts to connect low-income populations. The discussion overlooks the fact that the program requires states to ensure that, in communities where BEAD funding is used to expand internet access, "high-quality broadband services are available to all middle-class families … at reasonable prices." However, the National Telecommunications and Information Administration (NTIA), the federal agency that administers BEAD, does not set a benchmark for such affordability, leaving each state to determine what "reasonable prices" means for its residents.
This is a challenging task for states for several reasons, including the need to avoid the perception of "rate regulation"—government authority over utility pricing, which the federal and state governments do not have for internet services. States also have to consider the absence of data and research on affordability, and the effect of broadband subscription costs on the budgets of middle-income households. The Pew Charitable Trusts sought to help states address the reasonable price requirement by demonstrating that what qualifies as affordable broadband for middle-class families could vary widely. No one standard exists for broadband affordability, but in 2016, the Federal Communications Commission (FCC) began using a benchmark of 2% of monthly household income while acknowledging that this benchmark serves "as a clear yardstick for charting changes, not as an inherently meaningful level."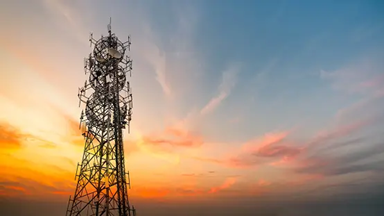 Stop discriminating against kids when disciplining them, state warns N.J. schools in new rules - By Tina Kelly, NJ.com
New Jersey school leaders received clear guidance Monday on disciplining students without discriminating against them, as the state attorney general and acting state education commissioner released a document helping schools ensure their policies do not treat protected students differently — intentionally or unintentionally.
The resource guide, created with the help of Sundeep Iyer, director of the state Division on Civil Rights, directs schools on ways to make sure they do not treat students differently from their peers based on race, national origin, religion, gender, sexual orientation, and disability, classes protected by the state's Law Against Discrimination. The guide's goals include eliminating discipline that has not only a discriminatory intent, but discriminatory impact as well.
"From kindergarten to high school classrooms, Latinx/e and Black students face disproportionate discipline for the same actions committed by their white peers," state Attorney General Matthew Platkin said. "And nationally, LGBTQ+ students are nearly twice as likely to be suspended from school as non-LGBTQ+ students. These disparities are unacceptable and should alarm us all. Our new guidance provides schools with additional resources to eliminate discrimination and bias and will help ensure greater equity for all New Jersey students."
The officials released data on disparities in school discipline: Black students make up 15.5% of the state's student body, but 29.8 % of schools' referrals to law enforcement and 28.9% of arrests in schools. Among students with disabilities, 19% are Black, yet they make up more than a third of disabled students who are physically restrained at school.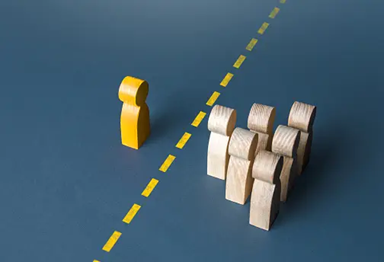 As more teens overdose on fentanyl, schools face a drug crisis unlike any other – By Elissa Nadworny and Lee V. Gaines, NPR
Before the overdose, Griffin Hoffmann was a sophomore, about to lead his Portland, Ore., high school's tennis team. Sienna Vaughn was a junior in Plano, Texas, who participated in Girl Scouts and cheerleading. Laird Ramirez was 17 years old living near Charlotte and competing on his high school's wrestling team. He was rarely seen without his skateboard.
The teens thought they were taking prescription pills for pain and relaxation, drugs like Valium or Percocet, that they bought from friends or from social media. But the pills they took were counterfeits – they hadn't come from a pharmacy and it turned out they contained fentanyl, a potent, often deadly, synthetic opioid. Just 2 milligrams can kill you.
Griffin, Sienna and Laird's deaths are part of a grim crisis happening all across the country. Their stories, taken from local news reports, are among the dozens NPR reviewed, and they illustrate a new challenge for schools this fall.
"[Fentanyl's] infiltration into schools is certainly something that cannot be ignored," says Alberto Carvalho, the superintendent of the Los Angeles Unified School District. LAUSD is one of the largest districts to stock naloxone, a medicine that reverses opioid overdoses, throughout its schools.