State Board of Education approves teacher retention recommendations – By Julius Evans, KOMU
The State Board of Education approved recommendations regarding teacher retention at its meeting Tuesday.
In order to compose its final list of recommendations, the State Board's Teacher Recruitment and Retention Blue Ribbon Commission compiled data trends and surveys from educators across the state
The recommendations fell into four categories: immediate support for classroom management, evidence-based models for reorganizing schools, master teaching certificate, and school and district leadership improvements.
Those categories fell in line with what most teachers stressed were the driving factors of deciding whether to stay in the profession. Overall, discipline in the classroom and support from administration and staff were big points in the presentation.
The board unanimously approved the list of recommendations as presented. Margie Vandeven, commissioner of the Missouri Department of Elementary and Secondary Education (DESE), said that this is just the beginning of the process to keep qualified teachers in the classroom.


Feds approve waiver for Montana school assessment pilot program – From NBC Montana
The federal government approved a waiver for Montana schools to opt out of certain statewide general assessments. State education officials asked for the one-year deferral to encourage schools to participate in a so-called "through year" assessment field test.
"This one-year waiver will encourage more Montana schools to participate in an innovative field test that will provide more timely, actionable information on student progress to parents, educators and the public, while continuing to hold Montana's students to rigorous academic standards," U.S. Secretary of Education Miguel Cardona said in a statement.
The program includes reading, language arts and math in grades three through eight.
"Montana's pilot program delivers real-time student performance data to educators and parents throughout the school year. This pilot program accelerates personalized learning while embracing the cultural diversity of students throughout the state. With the approval of this waiver, a path is illuminated where all students can flourish, teachers can excel, and families can actively participate in their children's educational journey," a statement from Montana Superintendent of Public Instruction Elsie Arntzen said.
The "through year" assessment will replace the statewide general assessment starting in the 2024-25 school year.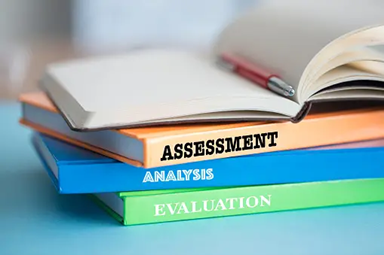 Free meals for all K-12 students? SC lawmakers studying cost, collaborations – By Seanna Adcox, The Post and Courier
South Carolina lawmakers are exploring the expense of offering free meals to all K-12 students statewide — and the costs to society when children go hungry.
A joint House-Senate panel is tasked with looking at how to maximize various nutrition programs funded by the federal government to feed more students, while increasing collaborations with local farmers.
"There are already areas that have a great farm-to-school program. We just don't do it statewide," Rep. Patrick Haddon told The Post and Courier after panelists elected him chairman at their inaugural meeting Aug. 9.
The Greenville Republican, who authored the law creating the study committee, called its findings a potential "huge win-win" for South Carolina's farmers and families.
The panel will study the costs of offering free universal breakfasts and lunches as well as providing more take-home meals for dinners and weekends. Since 2021, six U.S. states have passed laws for universal free school meals.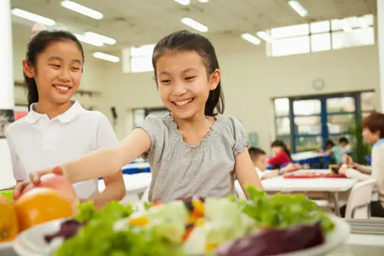 West Michigan receives federal funding to address early learning workforce shortages – By Samantha May, News Channel 3
Funding from the federal American Rescue Plan act was partially allocated to West Michigan in an effort to address early learning workforce shortages, Gov. Gretchen Whitmer announced Wednesday.
West Michigan Works! is expected to receive $120,000 as a recipient of the Early Care and Education Registered Apprenticeships from the Early Childhood Investment Corporation's Child Care Innovation Fund, Whitmer said.
The West Michigan location is among 12 recipients.
The funding aims to help finance, provide educational support, and increase compensation for Michiganders who want to become early childhood educators, according to Whitmer.
"Today's investment in apprenticeships will create more paths for Michiganders to become skilled, qualified early education professionals and help us meet our statewide goal of opening or expanding 1,000 child care programs by the end of 2024," Whitmer said.