Education and Labor Departments Announce Efforts to Support Teacher Prep Programs – by Arrman Kyaw, DiverseEducation.com
The U.S. Departments of Education (ED) and Labor (DoL) have announced new efforts to expand Registered Apprenticeships for educators and bolster teacher preparation programs.
The efforts range from monetary investment to new guidelines, such as more than $27 million in awards from ED to support educator preparation programs; more than $65 million from DoL for Registered Apprenticeship programs in critical sectors, including education; and new National Guidelines for Apprenticeship Standards (NGS) for Registered Apprenticeships for K-12 teachers.
The guidelines – a quality standards framework – were developed by The Pathways Alliance, which included organizations such as the American Association of Colleges for Teacher Education, National Education Association, American Federation of Teachers, and the Learning Policy Institute.
"Teacher apprenticeships are a key strategy in our plan to Raise the Bar in education and improve learning conditions in our schools by ending the educator shortage and providing all students with great teachers who are prepared to succeed in the classroom from day one," said U.S. Secretary of Education Dr. Miguel A. Cardona. "Providing opportunities for future teachers to earn while they learn has created an affordable and exciting pathway into the teaching profession that can help states build a talented and diverse pipeline of educators at a moment when doing so has never mattered more."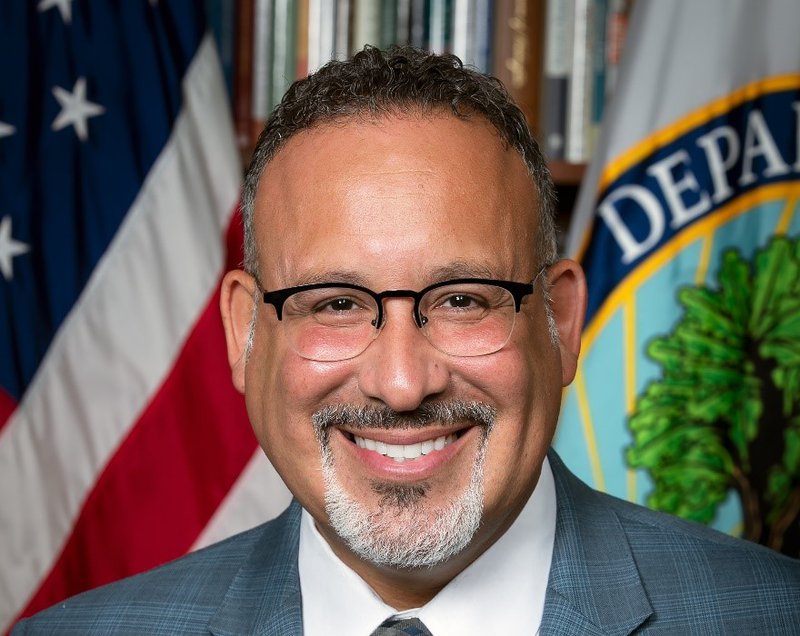 Dr. Miguel Cardona

Louisiana education officials note post-pandemic improvement in LEAP test scores – From AP News Reports
Louisiana education officials say a measure of state students' overall proficiency in key subjects increased 2 percentage points for the 2022-23 school year, the state Department of Education said Wednesday.
The department's release of results from the annual LEAP test — which measures achievement in English, math, science, and social studies for grades 3-12 — also show that 75% of the state's school systems improved from the prior school year.
Overall, 33% of students had scores indicating "mastery" of subject matter. That's a 2 percentage point improvement over last year. And it's nearing the 34% level reached in 2019, before the COVID-19 pandemic led to lower scores in Louisiana and elsewhere.
The mastery rate for third grade students in English Language Arts improved five points to a 43 in 2022-23 from a 38 in 2021-22 — the first time since the 2017-18 school year that third graders showed improvement. And students who were in third grade last year showed improvements as fourth graders. "The 2023 ELA mastery rate for fourth graders is 44, which is six points higher than the 38 that cohort earned in 2022 as 3rd graders. This indicates those students made significant strides with one year of instruction," the department said.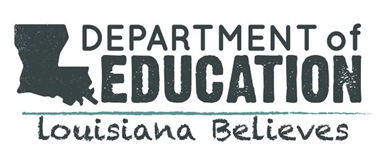 A New Bill Would Pay Student-Teachers to Work as Tutors – By Libby Stanford, EdWeek
As dean of Bowling Green State University's College of Education in Ohio, Dawn Shinew has watched aspiring teachers struggle to make ends meet.
Often, they can't afford to work as unpaid student-teachers in schools while paying tuition and the usual costs of living. It's doubly discouraging, Shinew said, because few will earn a high salary after they graduate and enter the teaching profession.
"We do have students, who, I think, would be interested, really talented, the kinds of people we want to be in classrooms, [for whom] it isn't a matter of commitment, it's a practical reality," Shinew said.
A bill reintroduced in the U.S. Senate this week could change the situation for students like those Shinew teaches, while also providing more tutors to K-12 schools as they struggle to catch students up.
The Partnering Aspiring Teachers with High-Need Schools to Tutor bill, sponsored by Sen. Cory Booker, D-N.J., along with Sens. John Cornyn, R-Texas, Chris Murphy, D-Conn., and Roger Wicker, R-Miss., would provide $500 million in grant funding to support partnerships between universities, community organizations, and K-12 schools to get people who want to pursue teaching into tutoring roles.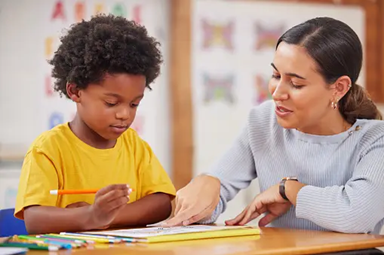 Enrollment, funding, supply chain issues throw wrench into school construction projects – By Naaz Modan, K-12 Dive
In addition to demolishing withered facilities, schools are finding themselves taking a sledgehammer to something else in light of the pandemic: building improvement plans themselves.
"They've had to revisit the size of their portfolio and facilities" for school construction projects, said Tracy Richter, a former educator and current vice president of planning services for HPM, a management firm that oversees district construction projects.
Supply chain issues, labor shortages, changing enrollment patterns and funding sources are throwing a wrench in districts' efforts to revamp buildings, said Richter and school district business experts.
These challenges are impacting projects old and new. Districts that undertook building new facilities pre-pandemic are reconsidering their paths forward in the later years of these projects. And those that started during or after the pandemic — usually on improvements related to indoor air quality and student health — are trimming larger projects into bite-sized pieces.