K12 disruptor ChatGPT is facing a federal consumer safety investigation, reports say – By Matt Zalaznick, District Administrator
The probe is "the most potent regulatory threat" to the use of the chatbot and the company's operation in the U.S., The Washington Post asserts.
ChatGPT has heightened concerns about cheating in K12 and now, the question of whether the AI tool has harmed its own customers appears to be at the center of a federal investigation launched just this week.
OpenAI, the creator of ChatGPT, is being investigated by the Federal Trade Commission over its data collection practices and "publication of false information about individuals," The New York Times reported. The Washington Post called the probe "the most potent regulatory threat" to the use of the chatbot and the company's operation in the U.S.
As most administrators know, the emergence and rapid advancement of ChapGPT have educators taking ever more aggressive steps to determine if students are using the AI to complete essays and other assignments. And there's little question about its popularity: nearly 60% of students aged 12-18 have used ChatGPT, according to a poll conducted at the end of the school year. About two-thirds of parents want their school district to invest in AI to improve learning, that survey also found.
Some four in 10 teachers surveyed said they use ChatGPT at least once a week, and yet another survey, nine in 10 K12 and college students surveyed recently said they'd rather use ChatGPT than a tutor when they need help studying.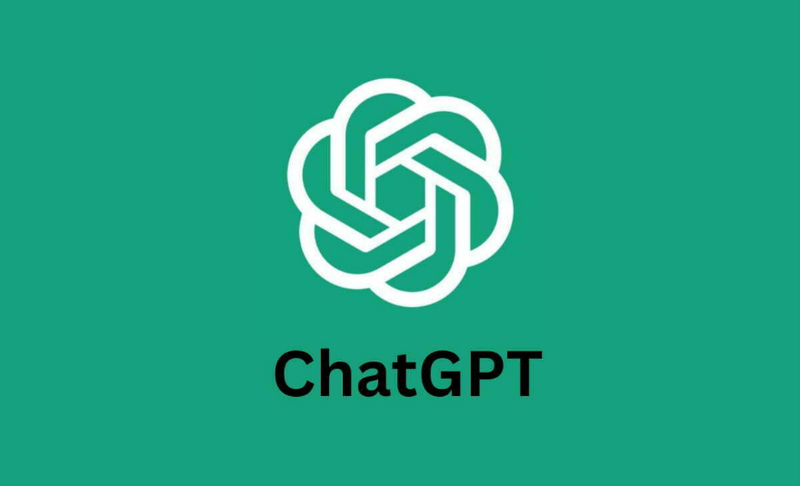 NC bill would help parents remove school leaders, prosecute librarians – By Kyle Ingram, News and Observer
Republican state lawmakers released an extensive bill to give parents more authority over their children's education, making it easier for them to access instructional materials, prosecute librarians and remove superintendents.
The bill also requires schools to inform parents if their child begins identifying as a different gender — a measure that was already included in the legislature's proposed Parents' Bill of Rights. Democratic Gov. Roy Cooper vetoed that last week, though an override is likely by the Republican supermajority.
Democrats denounced the new proposal early on Wednesday, with Rep. Julie von Haefen saying it "claims to give rights to parents, but it's just a license for book banning committees to run rampant and groups like Moms for Liberty to get superintendents fired."
Lawmakers were initially scheduled to hear the bill in the House Education Committee on Wednesday afternoon, but it was removed from the calendar shortly before the meeting began.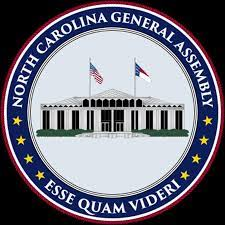 ESSE QUAM VIDERI MYASS

Michigan set to become 7th state with permanent universal school meals – By Anna Merod, K-12 Dive
The Michigan state legislature recently passed a bipartisan budget bill that includes $160 million to provide universal school meals to all 1.4 million students in the state. Gov. Gretchen Whitmer is expected to sign the measure.
If approved, Michigan would become the seventh state to implement a long-term universal school meals program. Whitmer's office estimates serving all students free breakfast and lunch during the school day will save families over $850 annually as well as time in the morning.
States that have already passed permanent universal school meals programs include California, Colorado, Maine, Minnesota, New Mexico and Vermont. These moves come in the wake of Congress' sunsetting of a pandemic-era waiver in June 2022 that granted a nationwide universal school meals program.
Since that waiver expired, 54% of 91 large school districts have reported a decrease in school meal participation, according to a report by the Food Research and Action Center. Additionally, daily student participation in lunch dropped nearly 7% from 3.61 million students in April 2022 to 3.36 million in October 2022.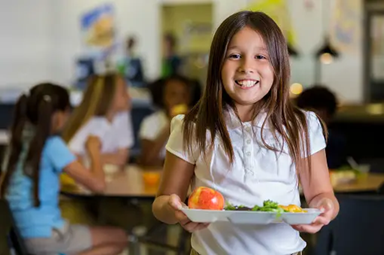 Teacher Shortage: California Lawmakers Consider New Bills To Recruit, Retain Educators – By Diana Lambert, EdSource on the San Francisco Standard
California teacher candidates would get paid while student teaching, and the state would begin a public relations campaign to recruit new teachers to the profession, if two new bills pass the Legislature and are signed by Gov. Gavin Newsom. The bills are among a raft of legislation that lawmakers are considering during the 2023-24 legislative session to make it easier for people to become teachers.
Before earning a credential, California teachers are required to complete 600 hours of student teaching. The lack of pay for this work has long been considered a major roadblock for teacher candidates, who must still pay tuition, for books and supplies plus other living expenses, while completing student teaching and taking teacher preparation courses.
Assembly Bill 238, authored by Al Maratsuchi, D-Torrance, would use one-time state funds to create a grant program for student teachers. Districts that win grants would pay student teachers at the same rate as their substitute teachers. An Assembly analysis estimates the program could cost as much as $300 million annually if all student teachers are paid. The state would also pay about $306,000 a year to hire two people to administer the grant at the Commission on Teacher Credentialing, according to the analysis.