Students may see more civics education next year – By Amanda Pirani, New Hampshire Bulletin
A new state civics textbook is one step closer to reaching the desks of New Hampshire students after the Senate Finance Committee approved a budget provision of $1 million last week for its creation.
The provision would fund the Commission on New Hampshire Civics, which would contract with outside experts to develop the textbook content. The initiative was initially introduced by Gov. Chris Sununu in February as part of his proposed budget and is one of two efforts the legislature has made to bolster civics education this year. In May, the House passed a bill which could expand civics education to K-8 classrooms.
New Hampshire Education Commissioner Frank Edelblut said during a Senate Finance Committee meeting that the funding would allow the commission to update civics materials for a new generation of students.
"Students today are used to engaging in video content, multimedia content," he said. "So what will happen is we'll take the rich content from our history and be able to bring it into a pedagogy that will be more effective in our current environment."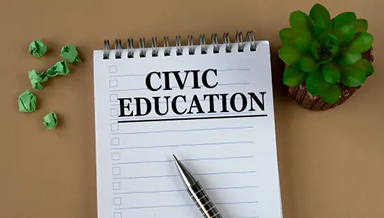 Legislators working to replace 'unconstitutional' system to allocate state education funds – By Eric Scicchitano, The Tribune Democrat
A reorganized Basic Education Funding Commission met Wednesday for an informational hearing as the bipartisan, bicameral legislative group works to develop and recommend a new formula for allocating state funding to Pennsylvania's public schools.
Pennsylvania's funding system was ruled unconstitutional by a Commonwealth Court judge in February. Six school districts along with civil rights and advocacy groups and parents fought, beginning with the lawsuit first filed in 2014, to upturn a funding system that they successfully argued had created funding disparities between wealthy and poor school districts.
On average, across Pennsylvania's 500 school districts, about 55% of revenue comes from local sources, primarily through property taxes. The state's share stands at about 35%, of which more than half is accounted for through the main basic education subsidy at the root of the legal challenge. Federal funding accounts for about 8% of school revenue while the remaining 2% comes from non-recurring sources like bond proceeds.
Judge Renée Cohn Jubelirer found that the state failed to uphold the Education Clause of the Pennsylvania Constitution "that all students have access to a comprehensive, effective, and contemporary system of public education."
In her ruling, Jubelirer wrote that students in districts with low property values and low incomes are deprived of the same opportunities afforded to those living in districts with wealthier taxing bodies.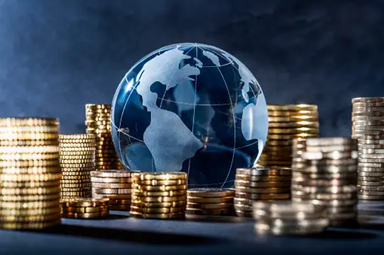 NYC releases roadmap to ensure students are learning about healthy eating habits – By Annalise Knudson, Silive.com
New York City on Tuesday unveiled a comprehensive roadmap to improving food education among public schools.
Mayor Eric Adams, Department of Education (DOE) Chancellor David C. Banks, and Mayor's Office of Food Policy (MOFP) Executive Director Kate MacKenzie unveiled "Prioritizing Food Education in Our Public Schools: A Path to Developing a Healthy Next Generation," which identifies specific goals, strategies and key performance indicators that will ensure students across the city learn healthy eating habits, and how each component of the food system interacts with the climate, economy, and local community.
"New York City is leading the way in healthy food, eating, and lifestyles — and I am proud to announce the next step in our journey: New York City's first-ever food education roadmap," said Adams. "I know the power of healthy eating firsthand: Switching to a plant-based diet reversed the effects of my type 2 diabetes and saved my eyesight. With this roadmap, we're going to teach our children how to eat better — building healthier schools, healthier communities, and a healthier city for all New Yorkers."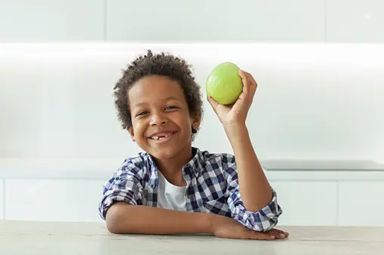 First religious charter school approved in Oklahoma despite state ban – By Cara Fitzpatrick and Matt Barnum, Chalkbeat
A state board in Oklahoma voted Monday to approve an application for the country's first religious charter school, despite a state law prohibiting such schools.
If it opens as planned, St. Isidore of Seville Catholic Virtual School would offer students an explicitly religious curriculum based on the teachings of the Catholic Church.
The move sets the stage for a lengthy legal battle that could well reach the U.S. Supreme Court. The ensuing debate could also splinter the charter school movement. And the result could ultimately lead to the growth of religious charter schools around the country.
"Politicians in Oklahoma and some of these other states want this. They see the Supreme Court moving in that direction," said Preston Green, an education and law professor at the University of Connecticut who has long written about the possibility of religious charter schools. "It has major implications nationwide. "
The Oklahoma Statewide Virtual Charter School Board voted 3-2 to approve the application. Last month, board members unanimously rejected the school's initial proposal, citing a number of issues including constitutional questions about the separation of church and state.
On Monday, board members were divided on the legal implications of approving a religious charter school. Before the vote, Robert Franklin, the board's chair, called the vote "weighty," and warned the board that a religious charter doesn't align with the state constitution and was "outside" the advice of the board's legal counsel.