U.S. Department of Education Shares Insights and Recommendations for Artificial Intelligence – US Department of Education
Today, the U.S. Department of Education's Office of Educational Technology (OET) released a new report, "Artificial Intelligence (AI) and the Future of Teaching and Learning: Insights and Recommendations" that summarizes the opportunities and risks for AI in teaching, learning, research, and assessment based on public input. This report is part of the Biden-Harris Administration's ongoing effort to advance a cohesive and comprehensive approach to AI-related opportunities and risks.
The new report addresses the clear need for sharing knowledge, engaging educators and communities, and refining technology plans and policies for AI use in education. It recognizes AI as a rapidly advancing set of technologies that can enable new forms of interaction between educators and students, help educators address variability in learning, increase feedback loops, and support educators. It also outlines risks associated with AI—including algorithmic bias—and the importance of trust, safety, and appropriate guardrails to protect educators and students. The report recommends that the Department continue working with states, institutions of higher education, school districts and other partners to collaborate on the following steps:
Emphasize Humans-in-the-Loop
Align AI Models to a Shared Vision for Education
Design AI Using Modern Learning Principles
Prioritize Strengthening Trust
Inform and Involve Educators
Focus R&D on Addressing Context and Enhancing Trust and Safety
Develop Education-specific Guidelines and Guardrails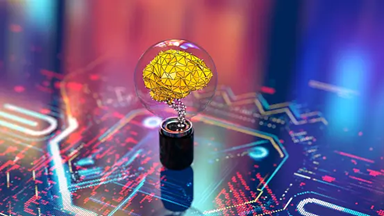 Several states look to roll back letter grading systems for schools – By Anna Merod, K-12 Dive
Recent state legislative moves show momentum might be gaining to roll back grading systems in statewide accountability measures.
The Michigan Legislature voted to eliminate statewide letter grades for ranking public schools as an accountability metric with the passage of HB 4166 earlier this month. The bill is awaiting Gov. Gretchen Whitmer's signature.
A similar move to end A-F grades for rating schools and districts was signed into law in March by Utah Gov. Spencer Cox.
Talks also appear to be underway in Oklahoma to rethink the state's letter grading system for schools and districts, according to a report by The Oklahoman.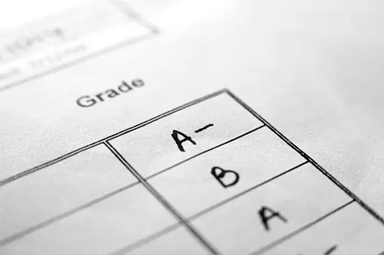 Fewer Missouri kids enrolled in preschool last year. Lawmakers hope $80 million in funds will help- By Chad Davis, St. Louis Public Radio
Enrollment for Missouri-funded preschool programs fell during the 2021-22 school year, according to a new report by the National Institute for Early Education Research.
The organization's 2022 State of Preschool Yearbook examines funding and enrollment for state-funded pre-K and preschools across the country. It found enrollment for state-funded preschool in Missouri dropped by 1,215 children to 5,240.
State spending for preschool programs decreased by almost $800,000 to about $26 million as the state phased out the Missouri Preschool Program that provided grants to pre-K programs.
"Missouri leaders must address this ongoing lack of access, lackluster quality and related issues of teacher retention and pay to ensure that all children have access to the educational opportunities they deserve," the report's lead author, Allison Friedman-Kraus, said in a statement.
The report also found that Missouri met an additional quality standard benchmark from last year's report by updating its Missouri Early Learning Standards and Missouri Learning Standards.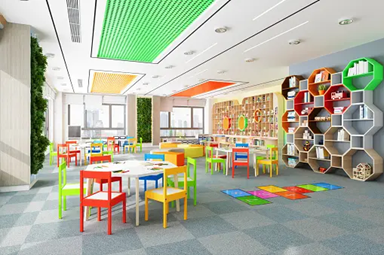 Appeals court upholds admissions policy at elite Virginia high school – By Matthew Barakat, AP News
A divided federal appeals court on Tuesday upheld the constitutionality of a new admissions policy at an elite public high school in Virginia that critics say discriminates against highly qualified Asian Americans.
The 2-1 ruling from the 4th U.S. Circuit Court of Appeals in Richmond overturns a ruling last year from a federal judge who found that the Fairfax County School Board engaged in impermissible "racial balancing" when it overhauled the admissions policy at the Thomas Jefferson High School for Science and Technology.
The school frequently is cited among the best in the nation, and parents jockey and prepare for years to get their children admitted. But for decades Black and Hispanic students have been woefully underrepresented, while Asian Americans made up more than 70% of the student body.
In 2020, the school board significantly revamped the admissions process, scrapping a standardized test that had been a linchpin in favor of a system that set aside equal numbers of Thomas Jefferson slots at each of the county's middle schools, among other changes. The process does not take race into account. It does give weight in favor of applicants who are economically disadvantaged or still learning English.