One thing that I have seen over many years of working with education leaders around the world is that they don't often get enough opportunities to connect and learn from one another. The heart of education is community, and peer-to-peer learning and conversation are foundational to that.
This year, as part of the ISTE conference in Philadelphia, I had the pleasure of supporting a roundtable event that was hosted by our partners at Visual Sound. This important event brought together representatives from three districts - The School District of Philadelphia, Prince George County Public Schools, and the District of Columbia Public Schools - for conversations about shared challenges and ideas for solutions. Together, these districts represent more than 300,000 students. Each of them are dedicated to leveraging technology as a key part of teaching and learning, and this roundtable provided the opportunity to share approaches and learn from each other about what works with tech and what doesn't.
During the roundtable - hosted at the School District of Philadelphia's Education Center - district representatives were split into three groups based on their role and main area of focus: coaches, technicians, and administrators. Across all of the conversations, common themes arose that will be relatable for districts across the country, and beyond.

Supporting Teachers: Professional Development and Beyond
With teachers leaving the profession at an extraordinary rate, leaders face uncharted challenges ensuring that those who stay feel supported, connected, and that they have the tools to feel and be successful.
When talking about professional development, each group emphasized the importance of short sessions - "Micro PD," if you will. Respecting teachers' time and energy while ensuring they have the support they need is a fine balance. It's also essential that these opportunities are collaborative, and they provide teachers with flexibility and enable them to use a full set of tools that work well for them.
Each of the three districts participating in the conversation have put together outstanding training and professional development programs - some of the very best I've seen globally. And, they're all continuing to look for ways to improve the experience and provide integrated PD. Administrators noted the important role of coaches with a dedicated focus on technology and classroom instruction. Of huge importance is ensuring that teachers know what they have available to them, how to use it, and perhaps most critically, WHY - helping them connect their tech to their pedagogy and classroom goals. The coaches themselves discussed the importance of building relationships with teachers along with offering incentives (and food!) for people's time.

Tech Access and Equity
Another topic that came up throughout conversations was access and equity. With a high percentage of student populations being economically disadvantaged across the three districts present, leaders are consistently ensuring that policies, technology, and teaching practices all put equity and cultural responsiveness at the forefront.
Ensuring equity and access to technology in education is paramount to fostering a level playing field where every student can thrive. Some subtle but key ways that districts are making sure they can serve all students is by focusing on students individually to provide personalized tools and learning pathways. Planning for 110 percent of enrollment for the inventory of devices helps ensure that no one is left without. And, orchestrating tech that is more specialized - such as Chromebooks with touchscreens for younger students and those with special needs - is also an important part of the equation.
One of my favorite 'full circle' examples of providing opportunities for students is the School District of Philadelphia's Urban Technology Project. This project provides opportunities for high school graduates who want to go into tech to get hands-on experience. The programs 'involve a continuum of service-learning and school-to-work experiences that provide long-term, holistic support for urban youth.'
While these ideas and programs only scratch the surface of the critical conversation around equity, they are some good examples of looking at it from a variety of perspectives and angles to develop solutions that truly serve the community.

Connections That Matter
This type of live, in-person, idea-sharing is valuable for so many reasons. From discussing the above topics to relating with one another about how many district-issued Chromebooks get left on public transit every year, this roundtable event served as a microcosm of the broader challenges and innovative solutions within education today. The significance of cohesive communities and collaborative learning was unmistakably underscored. This is part of the reason that at SMART we focus on building community for leaders and educators, providing robust training and resources, and supporting districts as a long-term partner, not just a tech vendor.
As a technology professional who has the privilege of working with schools around the world, I know well that technology is only meaningful when it serves a need and contributes to a teacher's goals in the classroom. Conversations like this can help district leaders ensure that the technology they're investing in for their schools will get utilized. With ideas and tips for training and professional development as well as insights and information for managing the technology itself, there was something for everyone to take away from the conversation. To make the most of education budget dollars in this economy, technology investments absolutely must amplify learning outcomes, enhance administrative efficiency, and ultimately provide students with a well-rounded, future-ready education. With connection and shared learning with peers, this becomes more possible.
Real-time, face-to-face discussions allow for nuanced exchanges of insights, enabling educators to tap into diverse perspectives and experiences that digital platforms may not fully capture. This is why we look forward to co-hosting and supporting more events like this one, alongside our valued partners like the fantastic team at Visual Sound who are dedicated to uplifting education communities. This type of direct interaction nurtures a sense of community, sparking meaningful connections that lead to innovative solutions, enhanced teaching and coaching methodologies, and a deeper understanding of the evolving educational landscape.
Districts looking to hold similar conversations may want to keep three things in mind:
Ensuring honest conversation: There is so much value when those around the table can be transparent, open, and even a little bit vulnerable about their experiences and ideas. This means that anything shared outside of the walls of the conversation shouldn't be attributed to anyone specific, and guidance for participants should include acceptance of shares or ideas that might be new or different to them.
Insight from people in similar roles: While cross-functional conversations within districts are vital for holistic success, providing opportunities for those in specialized roles to connect with those in similar roles working in other schools or districts is also really valuable. Consider setting up small groups with like roles together.
Facilitation is essential: Having some questions and concepts to guide the conversation will help ensure that it's productive and helpful for participants. While an 'airing of grievances' can provide value, a facilitator who can ensure the focus of the conversation comes back to solutions, ideas, and successes will ensure everyone has a positive experience.
Beyond in-person events, SMART invests in something that we call the EdTech Assessment Tool. It is an online survey for schools or districts that allows them to assess their capabilities when it comes to tech - from how well they're doing at things like strategic planning, involving students, and professional development as compared to global frameworks and benchmarks. Measuring across 32 different capability areas, the tool provides personalized data and reporting that can help inform digital strategy - and create a basis for conversations like this roundtable where leaders can learn from others who have strengths in different areas. This assessment is free and available to educators and leaders everywhere at www.smarttech.com/profile.

About the author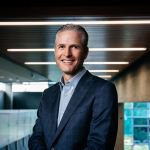 Jeff Lowe is an Executive Vice President at SMART Technologies, where he leads multiple departments and strategy for the organization. Jeff is accountable for the Unified Commercial Engine, combining all global marketing, sales and customer adoption resources into one single, connected team. He is grateful to spend time meeting with inspiring leaders and SMART's business partners across the world to help shape educational outcomes through technology in the classroom.

About Visual Sound
Visual Sound has been meeting the diverse audio-visual needs of the Education market since 1967. They provide customized audio-visual solutions that enhance your students' educational experience. To learn more, visit www.visualsound.com.

About SMART Technologies
SMART isn't just a leading tech company, but a connections company working tirelessly to create and advance technology that helps teachers, learners, businesses and teams make meaningful connections every single day. The original SMART Board® launched in 1991, and SMART has continued to innovate in EdTech, including through Lumio™, an award-winning collaborative learning software. With a full range of products, including an impressive selection of easy-to-use interactive displays used by millions of businesses, educators and students around the world, SMART creates connections that matter. To learn more, visit www.smarttech.com.