Executive Function (EF) is like an air traffic control system in the brain—it helps us manage information, make decisions, and plan ahead. We need EF skills at every stage of life, and while no one is born with them, everyone has the potential to develop them. Scientific research shows that EF is essential for social, academic, and career success, and can be a better predictor of academic and social skill development than traditional IQ tests.
Educators and caregivers can effectively improve children's EF and their capacity to learn and develop socially. To do so effectively, they need to be able to measure EF and monitor progress, and there is no better tool for that than EFgo™ by Reflection Sciences. EFgo is an objective, standardized, patented, five-minute online session that yields reliable and valid information about a child's Executive Function skills. EFgo also tracks changes in these skills over time. Although EFgo is not a diagnostic tool, it provides information about a child's current level of proficiency and growth in EF relative to national norms and a child's therapeutic goals.

Reflection Sciences also offers a 9-course professional development series for educators, and proven curriculum and interventions to improve EF.

Formats/platforms used:
EFgo can be utilized on any web-enabled device.

Primary website's URL:
https://www.reflectionsciences.com

Problem solved:
EFgo quickly and objectively measures children's EF skills against a normed dataset of 52,000 other children, allowing educators to screen for potential EF challenges or delays, monitor progress in EF interventions and curriculum, and evaluate program effectiveness.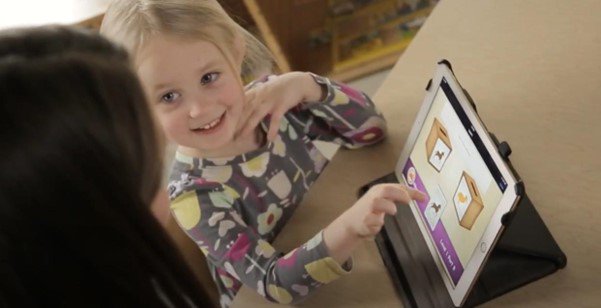 Grade/age range:
EFgo is intended for children ages 2–17.

Special needs:
EFgo is a great tool for screening all students for EF delays or advanced skill. Once a child has been identified as having a learning difference, EFgo can help characterize learning differences to help improve specificity of interventions. EFgo can also monitor progress.

Subjects:
EFgo is mapped to EF skills, reflection, memory, organization, decision making, and problem solving.

Lesson time needed:
EFgo is a five-minute online measure of EF skills. EF skill-building interventions vary in their time commitment, depending on need. General Tier-1 EF instruction can be integrated into the daily curriculum, and may include group games such as Bear Dragon.

Pricing model:
EFgo is priced at $10 per child per year, with volume discounts for district customers.

Additional services included:
● EF measurement, growth, and progress monitoring reports at the individual, class, and district levels
● ClassLink rostering integration
● Lesson planning calendar
● Kiko Games digital EF skill-building games for tablets, laptops, and mobile devices
● Classroom activity guides with 20 EF skill-building activities
● At-home activity guides for parents with over 12 EF skill-building activities

What makes EFgo unique?
EFgo is the only patented, objective, online measure of EF with a normed dataset of over 42,000 children ages 2–17. It's the most-used measure of EF in the scientific research community.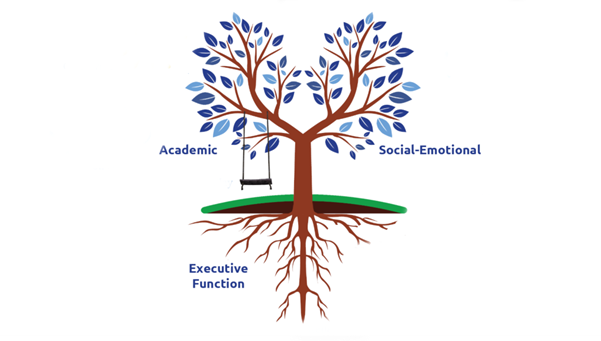 Characteristics:
EFgo is a measurement tool, not an instructional tool. It includes instructions for session participants, and uses the following instructional design principles:
Gain attention
Tell participants the learning objective
Recall prior learning
Present content
Offer guidance
Let learners practice
Give feedback
Assess performance
Enhance retention

Here's what users are saying:
"EF can be taught through modeling and support. As an educator, it gives parents a chance to see the importance of the connection between mindset and EF as well as giving tips for improving EF."
– Clinical Researcher at the University of Florida
"Executive Function promotes learning. It is informative about the importance of EF in young children because it is a learned behavior which can improve several other skills as the child grows to adulthood."
– Mentor Coach at the Alabama Department of Early Childhood Education
"I enjoyed learning about this new assessment tool and to be more intentional, engaged, active, and reflective form of learning."
- Teacher at Lutheran Services Florida