Boom Learning is a platform that supercharges a teacher's effectiveness by providing instant feedback, personalized assignments, and detailed reports. Our signature product is Boom Cards, self-grading learning games. Educators can make their own or choose from over 500,000 "decks" developed by experienced educators and specialists. With Boom Cards, it's easy to create personalized learning experiences for students. Instructors can assign specific decks of Boom Cards to individual students or a whole class, track progress, and receive performance data to assess students' understanding and identify areas that require additional attention.

Formats/platforms used:
Either:
A browser that runs HTML5 such as Chrome, Safari, Firefox, Chromium Edge (Jan 15, 2020 or later), Chrome on a Chromebook, netbook, laptop or desktop or Android tablet. Silk on the Kindle, Safari on the iPad
Or:

Primary website URL?
www.boomlearning.com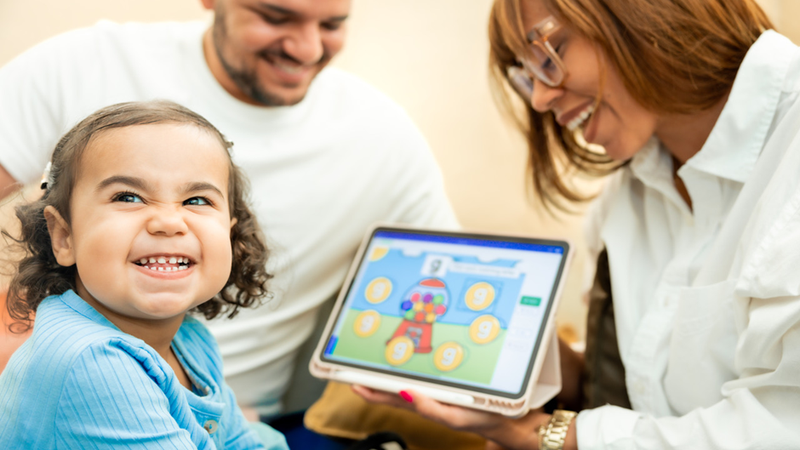 Problem solved:
With a marketplace of pre-made learning materials, teachers can select a ready-to-go lesson or review on almost any topic, including music, science, speech therapy, and more. The instant feedback, gamified student player, and multi-sensory modes of play make Boom Cards engaging for students of all ages. Our built-in reporting tools enable teachers to track student progress, identify areas of strength and weakness, and monitor students' progress over time. The platform also offers real-time data on student performance, which helps educators make data-driven instructional decisions and provide timely feedback.
Self-grading activities save teachers time, allowing them to focus on providing targeted support and differentiation. With Boom Learning, they can focus on what matters—teaching—rather than the busywork of grading and progress reporting. Flexible methods of delivery mean that Boom Cards can be used remotely, one-on-one, or as a whole class. Assignments can also easily be transferred to a substitute teacher, intervention team, or family member to maintain continuity of instruction.
Most importantly, Boom Cards unlock educators' creativity. A favorite worksheet or lesson can easily be turned into a game-like app with drag-and-drop, fill-in-the-blank, multiple choice, audio, video, hidden images, and much more. Teachers and specialists are only limited by their imaginations.

Grades/age ranges:
Boom Cards are designed for K-12 students. They are particularly popular with special education, speech therapy, and ESL/ELL specialists who appreciate the flexible design and audio instructions.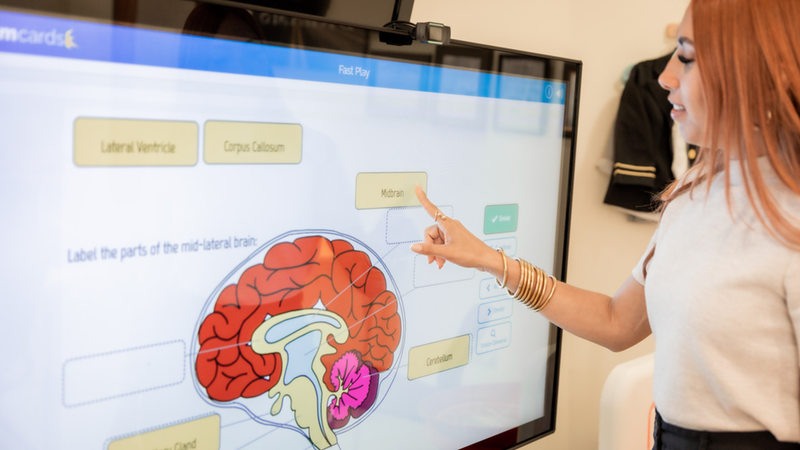 Subject/standards:
Each Boom Publisher creates their own materials, labelling them with their preferred regional or national standards where applicable.

Lesson time needed:
Each set of Boom Cards is marked with the number of included cards. Some Boom Cards make perfect bellringers because they can be completed in 5-10 minutes. Other materials might map to semester or year-long lesson planning. Publishers also use Boom Cards to make escape rooms or boardgames that can take an hour to play through, so the lesson time per set of Boom Cards is highly variable.

Pricing model:
Boom Learning offers subscriptions and curriculum for organizations, such as schools, therapy centers, and homeschool collectives. To get a quote, organizational customers can contact sales@boomlearning.com. Individual teachers, tutors, families, and specialists can access self-service subscriptions that range from free to $50/year, depending on the membership tier.

Additional services needed:
To use Boom Learning, you need a subscription. You can get started with a free account. Customers may choose to upgrade to access additional features, like live monitoring. Curriculum resources are available in the Boom Store. The marketplace includes free materials, bundle discounts, and a large variety of lessons and activities that you can preview before you buy.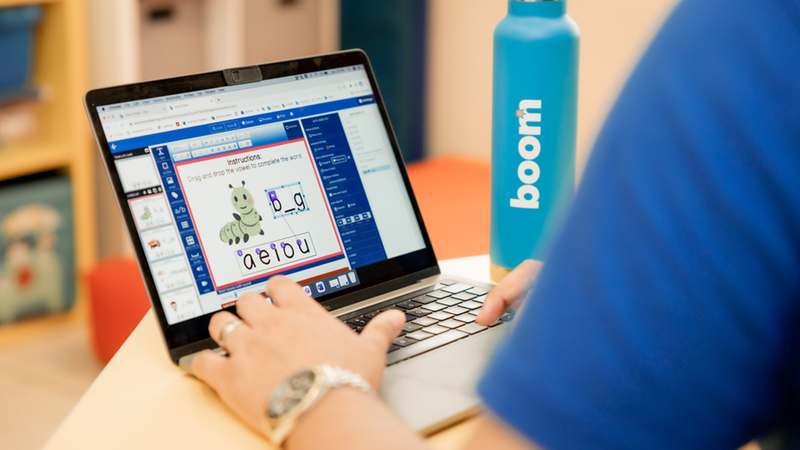 What makes Boom Cards unique?
Students love Boom Cards because they are visually compelling, and the modes of play involve listening, watching, dragging, dropping, clicking, filling in the blank, searching, scanning, matching, revealing images, and much, much more. Many teachers report using Boom Cards as a reward because students love them so much!

Characteristics:
When it came time to prioritize Boom Learning's student and teacher features, founders Eric and Mary Oemig used a mastery-based approach. The core elements of the design implement the following key cognitive learning concepts from education and neuroscience research.
Self-regulation (executive function) is an essential skill for efficient learners to master;
Data can inform teacher judgment but cannot replace it because data can only highlight areas of potential concern; teacher observation and experience is necessary to devise interventions that are student appropriate;
Overlearning ("practice makes permanent") is essential to creating proficient learners; it is not enough to do well on a test, we want multi-year retention of core skills.

Here's what users are saying:
"Boom cards help me easily track my students progress in real time! I know exactly which students are working and who might need help!"
--Katie; Username: Katie.colavecchia on Instagram
"It allows me to see who is participating and practicing online" and "they allow the kids to play and practice online - making learning fun and they are more motivated to review."
--Tina (French Teacher); username: Tlgagliardi on Instagram