Students love it. Teachers love it. Book Creator is the simplest, most inclusive way to create content in the classroom.
This powerful digital tool is accessible to anyone, no matter their age, ability or literacy level. And that's true for teachers as well as students. The results are incredible. When kids discover that they can be genuine creators they're instantly engaged. They want to share their creations with friends, peers and parents. Interactive stories, science reports, research journals, comic adventures… it's inspiring to see what young people are capable of.
With 100 million books already made and 98% of teachers saying it positively impacts their teaching, Book Creator is the secret to transforming student engagement.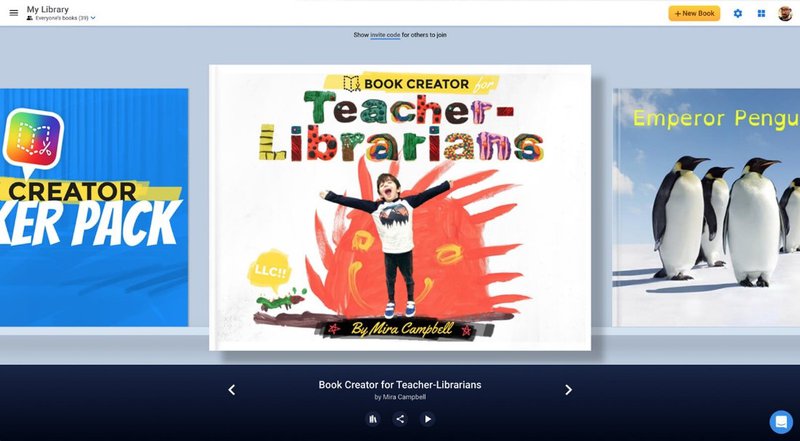 Formats/platforms used:
Works in the browser on tablets, PCs and laptops using Chrome, Safari or Microsoft Edge

Primary website URL:

Problem solved:
"The most immediate and persisting issue for students and teachers is not low achievement, but student disengagement."
This is the conclusion of a study called Student Engagement and Achievement in American Secondary Schools - not a recent study, but actually from 30 years ago.
And yet 30 years on, this situation is still as pressing as it ever was. Over the last decade, student engagement has plummeted, and the situation gets worse as students progress through school (Gallup).
Widespread in education, we have seen the adoption of technology in classrooms to an ever-increasing degree. Particularly since 2010, when Apple introduced the iPad to schools, and more recently, with the proliferation of G Suite for Education and Chromebooks, "edtech" has provided teachers with all manner of apps and tools to modernise the learning, and create new ways to engage students. However, even in the edtech sphere it's taken a while to learn some important lessons about turning to technology in the classroom.
First, we've learned there needs to be an emphasis on creativity over consumption. The best apps allow students (and teachers) the freedom to build, write, code, draw, and combine many multimedia elements to differentiate the experience for the student and allow curiosity and creativity to be fostered. The worst apps are no better than filling out a worksheet, only via a touchscreen instead.
Second, there is increasing investment in technology solutions in schools. This investment needs to be carefully planned and evaluated.
We need to invest in the hardware to equip our schools with up-to-date technology and equitable access to broadband internet.
We need to invest in established, pedagogical software that brings these devices to life and helps foster creativity, collaboration and communication in the classroom.
We need to invest in training and support for teachers who find themselves on the front line of delivering 21st century education to students inside and outside of the classroom.
Third, and perhaps most important, relying on apps does not equate to good learning. Let's acknowledge that even with excellent investment in hardware, software and training, technology alone will not fix the problem of low student engagement.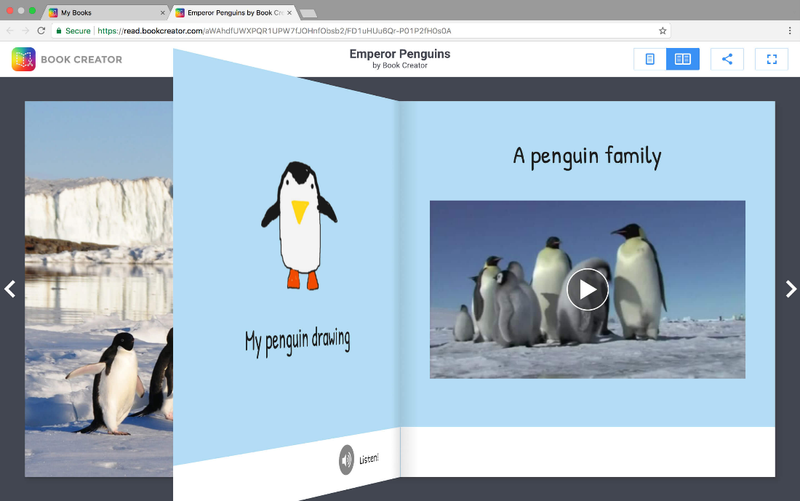 They can even use other edtech apps and appsmash their creations into their books. This freedom of expression makes the whole experience much more engaging for students as they take ownership of their learning.
They have created an app that can be used by young and old students alike, and with literally hundreds of built-in accessibility features, it can be used in a powerful way in special education, across the spectrum.
What's often overlooked is that Book Creator is a tool that teachers can use to create their own resources for their students. Using built-in templates or a blank canvas, teachers can create differentiated materials for their students. They can tailor resources to fit an individual student's learning style, or to cover topics that off-the-shelf textbooks aren't covering.

Grade/age range:
It is ideal at elementary and middle school but is used consistently throughout K-12.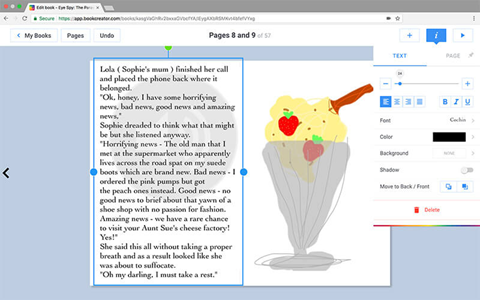 Core or supplemental:
Book Creator is cross-curricular and can be differentiated to all learning styles. Three areas where Book Creator stand out are:
Enhancing literacy curriculum by offering a differentiated approach to teaching the 5 core facets of literacy - listening, reading, writing, speaking and vocabulary.
Supporting language learners - "We use Book Creator to target all the language domains of our ELs, especially speaking and writing. We use it to build background for our students to support the content instruction." - Christina Mahar, Charlotte Mecklenburg Schools
Supporting Special Education - Book Creator's multimodal tools and supports make lessons accessible while building in student voice and choice. With hundreds of accessibility features built into the app, Book Creator is designed to support the three principles of Universal Design for Learning (UDL).

Standards:
This work has yet to be completed, but is coming soon, with a focus on literacy standards and ISTE standards. We have recently achieved ESSA Level 4 with an independent study from Learn Platform, which will be published soon.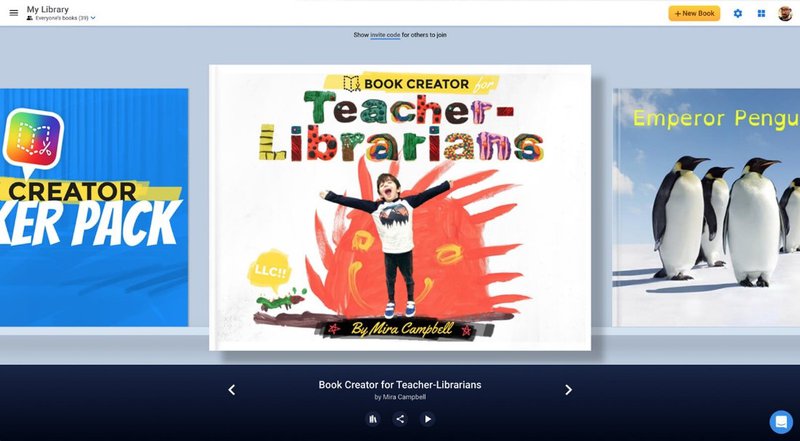 Lesson time needed:
Book Creator can be used as little or as much as required. As a tool for demonstrating understanding, students can choose to use it or not (and we love that expression of student choice of voice). That said, on numerous occasions teachers have told us that students continue to work on Book Creator through recess or in their spare time because they find it so engaging.
Also, feedback from technology integrators tells us that one of the reasons Book Creator is so popular is because it doesn't take a lot of lesson time to learn.
"I was blown away by the projects our 2nd graders did. I only had to spend 15 minutes with the teachers and students to get them up and running!"
- GeAnne Bolhius, Instructional Technology Specialist, Whitfield County School District

Pricing model:
Book Creator is free for individual teachers - when you create an account they give you 1 library with a capacity of 40 books and loads of creativity features. Teachers can upgrade for $120 per year (or $12 per month) and get unlimited libraries, 1,000 books and lots more features.
They offer discounts for license bundles for schools and districts which include more admin features like LMS integration and PD support to help with a smooth rollout.

What makes Book Creator unique?
In a landscape where creative technology tools are becoming more ubiquitous and also more homogenous as we all compete for a share of the market, Book Creator stands out as being the simplest tool of them all. We don't overload the students with unnecessary tools or complexity - you can access everything you need as a student with just two buttons!

Characteristics:
The Book Creator interface hasn't changed much in the 11 years they have been around - that might be a good reason behind why it's proved so popular. The UI is designed to be easy enough that a 4 year old can use it but with enough versatility in the features that it can be used at any grade level.
They've long been a proponent of the importance of the blank canvas to promote future-ready skills such as creativity, collaboration and design thinking. That said, we've responded to teacher feedback more recently to include templates and graphic organizers to scaffold the authoring process (more often needed for teachers rather than students!).

Here's what users are saying:
From Common Sense Education -
"I like the way that this tool is set up for the classroom. By allowing for students to create work and allow for teacher and peer access, it makes collaboration easy and fun. Once work is completed, students can share it with family, friends, and virtually anyone who they would like to see their work."
"I think Book Creator is an amazing resource. I think it brings engagement and is an incredible platform that can be used for all ages and subjects. I have used it with writing narratives. The students had a page for the different story elements and were able to show all the parts and then eventually type the actual essay. It was a really fun experience."