Parallel works hand-in-hand with K-12 schools and districts to elevate clinical outcomes for students by providing special education support supercharged by technology that improves access, equity, quality, and efficiency of services. They provide a comprehensive range of virtual special education services, including:
● Comprehensive Psychoeducational Assessments
● Speech and Language Pathology
● Behavioral & Mental Health Counseling
● Executive Function Coaching
● Specialized Instruction
The proprietary tele-assessment platform and extensive provider network allows us to provide exceptional, on-demand support to students.

Formats/platforms used:
All services are with live-online providers. In addition, Parallel provide tangible materials which coincide with the services offered. For example, they provide a testing kit that accompanies the psychoeducational process. Finally, the services are individualized for each student, helping them succeed in school, work, home, and all aspects of life.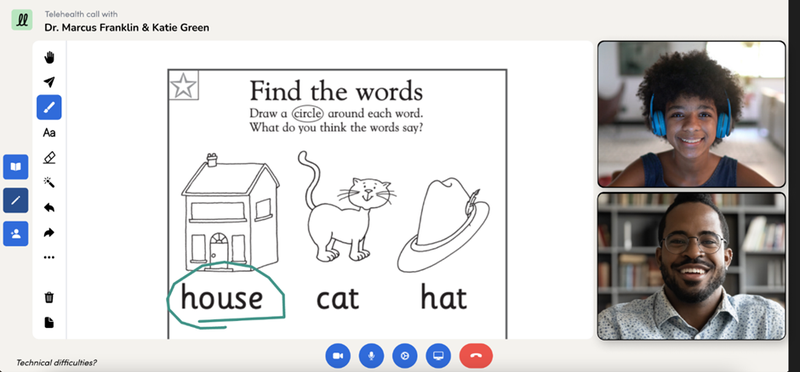 Primary website's URL:
https://www.parallellearning.com/

Problem solved:
Building the ecosystem that empowers schools & providers to develop students with learning differences. They believe every student deserves to see their differences as strengths. They celebrate each unique mind. Because they know we're not just providing support, they're helping students look toward the future with optimism. They are not just a collection of services, they're building a whole new way to approach care. One that prioritizes the student as the key stakeholder.

Grade/age range
Parallel serve pre-K-12 students. Equivalency studies support virtual psychoeducational assessments for students ages seven and up. For Speech and Language therapy and behavioral/mental health counseling, starts at ages 5+.

Core or supplemental
The core product is centered around enhancing services for Special Education.

Pricing model:
They offer flexible scheduling and pricing options. The School Partnerships team will work with each school to create a customized plan that works best for your school.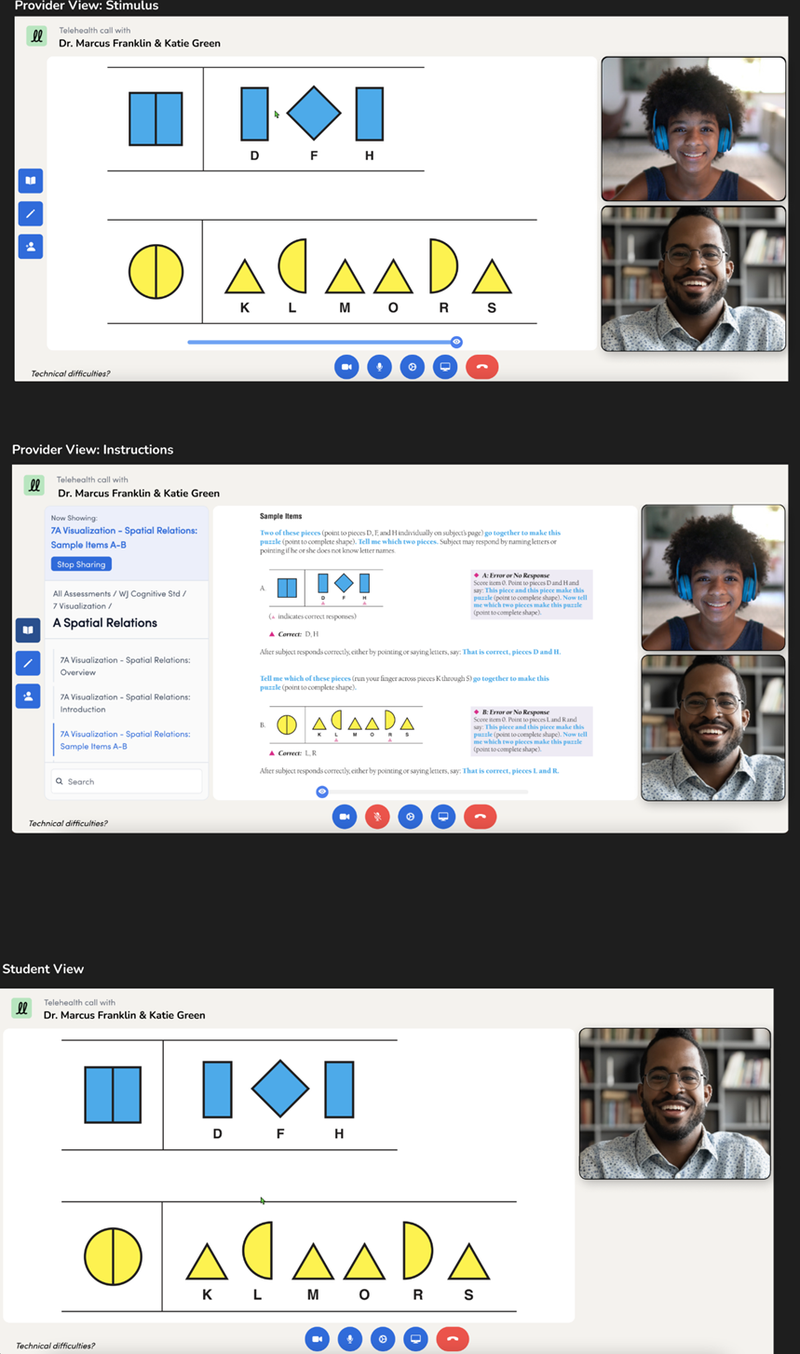 What makes Parallel unique?
Parallel addresses several key problems faced by its competitors in the field of providing services and care. The first challenge lies in maintaining consistency and quality across the board, which competitors struggle with. In response, Parallel implements standardized curricula, but with a personalized touch, using an evidence-based approach. This strategy leads to individualized care and better clinical outcomes.
Another obstacle faced by competitors is their lack of concern for the effectiveness of their results. In contrast, Parallel's comprehensive model places a strong emphasis on student outcomes, ensuring that their services yield positive and measurable impacts.
Furthermore, other competitors fail to provide sufficient resources and training to special education teams, leading to inefficiencies and subpar outcomes for students. In contrast, Parallel takes a proactive approach, offering comprehensive resources and training to school-based teams. By embedding themselves within these teams, they enable better outcomes for the students and increase overall efficiency for the schools.'
Their clinicians have extensive experience working with students in virtual settings and have performed thousands of online assessments. The providers use evidence-based practices and are licensed in the same state as their students.
Lastly, Parallel has successfully addressed the issue of cost and contract structures that hinder competitors. They offer a flexible contractual agreement without monthly minimums or student enrolment fees. This approach not only makes their services more accessible but also provides an attractive alternative for those dissatisfied with the traditional contractual models offered by competitors. Overall, Parallel's innovative solutions position them as a frontrunner in special education services.

Characteristics
The technology is designed with a strong focus on user-friendliness, catering to both students and providers alike. With an intuitive interface and interactive learning features, it ensures a seamless and engaging experience for students, making learning a pleasure rather than a chore. The incorporation of interactive whiteboards adds an extra dimension to the learning process, fostering creativity and active participation.
For providers, the technology streamlines the scheduling process, simplifying the management of appointments and resources. This not only saves time but also enhances efficiency, allowing providers to focus more on delivering high-quality services and care to students. The user-friendly nature of our platform ensures that both students and providers can harness its capabilities effortlessly, making it a valuable tool in achieving educational goals and delivering exceptional services.

Here's what users are saying:
Can you share five words that describe your experience with Parallel?
Efficient, Professional, Positive, Responsive, Dependable.
-Parallel School Partner
Can you rate Parallel's service on a scale of 1 to 10, 10 being the highest recommendation? I would give that a 10.
-Parallel School Partner
It was an easy process and the staff/psychologist was friendly, knowledgeable, and helpful.
-Parallel School Partner